A bit of snow-dusted romance brings the magic to Sam & Emmalee's big day. 
Photos by Jacque S. Photography
Sam and Emmalee met through Emmalee's best friend who happened to marry Sam's cousin. Shortly after they met, Sam and Emmalee went on a double date with the newlyweds and hit it off. The two have been inseparable ever since. 
Eight months later, Sam took his love up into the mountains for a date. When they arrived, Emmalee looked up and saw that Sam had set up twinkly lights and a candle lit dinner in the snow just for the two of them. After dinner, Sam got down on one knee and asked Emmalee to be his wife and she said yes!
Right before their sealing ceremony, Sam and Emmalee went up to Big Cottonwood Canyon to take their bridal photos. They chose the mountains because they reminded Emmalee of that snowy day in January when Sam proposed.
Afterward, the two were sealed in the Provo Temple in an intimate ceremony accompanied by their closest family and friends.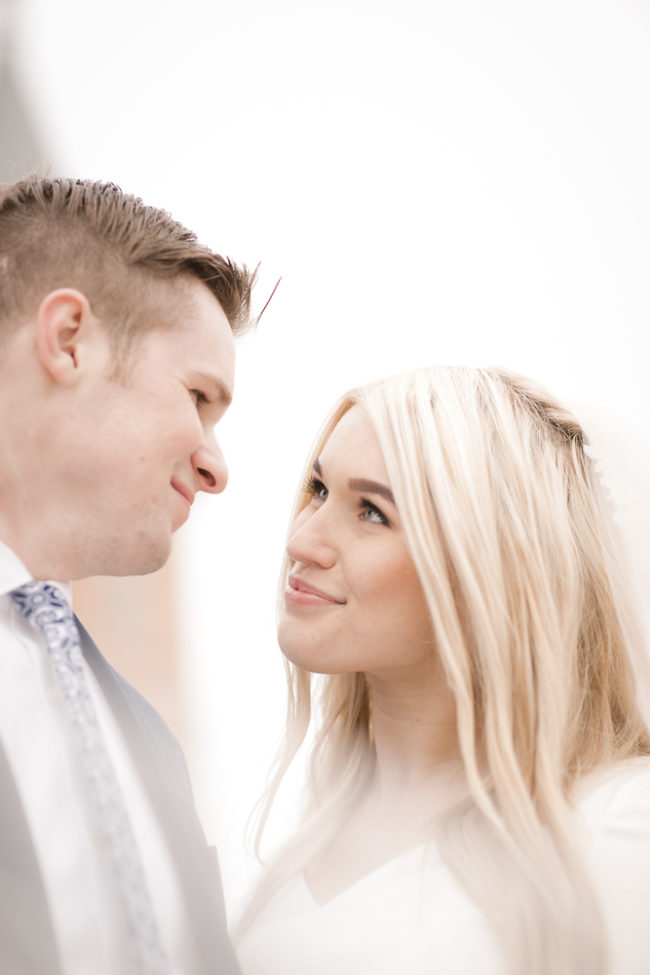 Vendors:
Photographer: Jacque S. Photography | @photosbyjacque
Florist: Courtney with Posies Floral Design | @posiesfloral 
Dress: Latter-day Bride | @latterdaybride 
Suit: Macy's | @macys