Leave those princess ballgowns and soft lines behind: this session is for the bold and modern bride. 
When most think of a bridal "look," they think of European-inspired flowing gowns, soft pink florals and sweeping updos. Not anymore. Photographer Michael Cozzens and Stylist Britt Warnick teamed up on this shoot to create something different.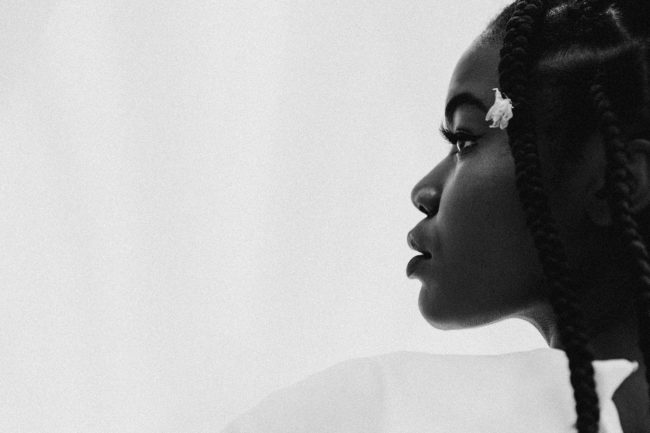 "By playing with stark contrast, we were able to achieve a modern and contemporary but still luxurious look."
Warnick selected a sleek and angular gown from The One Bridal in New York City, to encapsulate a contemporary flair that comes with modern design territory. The negative space of the cutouts mirrored the sharp edges of the Oculus architecture framing the model.
And forget the blonde updos and blushing makeup. For this look, Allie Laree Beauty took natural beauty at a whole new face value: periwinkle petals adorn the model's braids (aligned in spectacular rows full of sparkle, the perfect inspiration for the natural-haired fiancée), eyelashes and fingertips alongside minamalist-mesmerizing Vanessa Lianne rings and As One Weds bracelets for a bold, stunning array of colors to contrast the whites of both the gown and the backdrops.
Scroll on for more epic inspiration!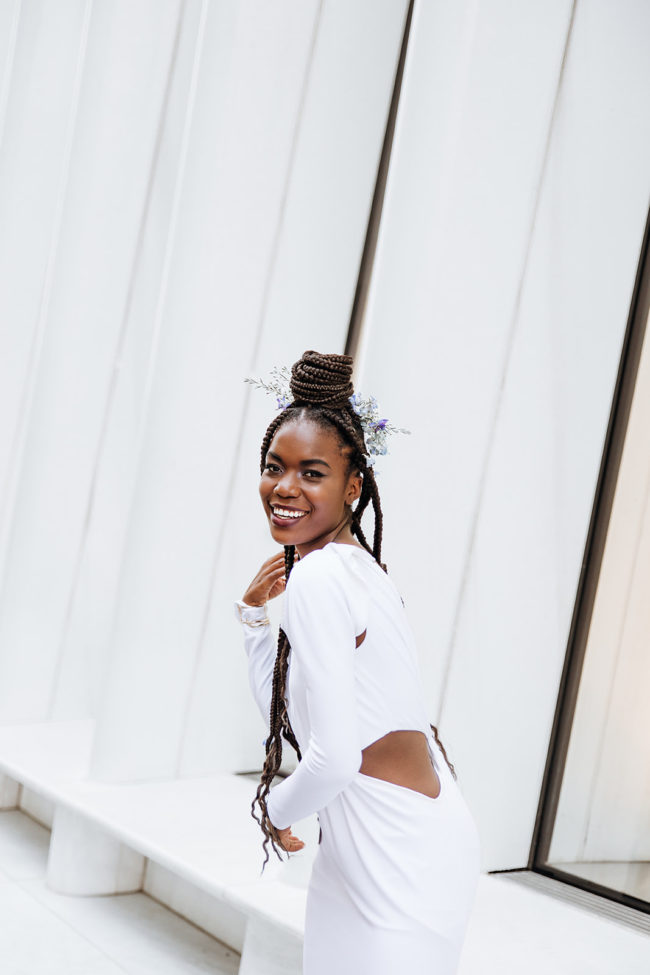 VENDORS: