Anna Adondakis and Stauss Paulos traditional Greek Orthodox Ceremony made for an unforgettable and far from ordinary backyard bash.

THE COUPLE
Sparks between Anna and Stauss ignited in high school, but the fire didn't flare until Anna moved back to Utah from Boston College. Four months later, Stauss treated Anna to a downtown date during which he popped the question. It started with a Fleming's Steakhouse dinner and ended at Grand America Hotel. "The suite was illuminated by candles and roses covered every inch of the floor. He got down on one knee and asked me to marry him in front of the outdoor balcony," Anna recalls. Holiday lights lit up the January snow outside. The next morning, they enjoyed breakfast, followed by a spa date at the Grand Spa.
THE WEDDING

The wedding locale—Anna's parents' home—was a no-brainer. "It's a place of love and safety, a place that has a beautiful creek and view of Mount Olympus and is a place I felt comfortable sharing with 450 of our family and friends," Anna says of the Sunday nuptials. "We began the festivities Friday night with a welcome dinner and drinks at Tuscany, where we Cretan danced in the outdoor garden and broke plates and glasses to celebrate our union. We hosted our Rehearsal Dinner on Saturday night at Prophet Elias Greek Orthodox Church. We also held a pre-wedding event in Crete, Greece for the family members that could not make the trip to the United States."
THE MOOD
Anna's parents' lush garden hosted 450 guests—from three different countries and over 13 states—for a traditional Greek Orthodox Ceremony. The ceremony began with the blessing of the crowns during which the duo wore, switching them three times over their heads to symbolize their lives of two becoming entwined into one. Next, the union moved to the blessing of the rings, during which rings are swapped three times between the groom and bride's fingers to that symbolize that, in married life, the weakness of one partner will be compensated by the strength of the other. Apart, the newly betrothed are incomplete, but together they are made perfect. Cretan accents‑including olive branches—adorned the tables. "The white rose petals reminded me of my favorite, soft, romantic times in Crete," Anna explains.
THE CUISINE
With both of their families hailing from Crete, Anna and Strauss celebrated a traditional Cretan meal. Hors d'oeuvres included Greek charcuterie, kalizounia (cheese squares), keftedes (Greek-style meatballs), spanikopita (spinach pie) and spicy feta dip. For the main course, guests enjoyed salata with Snuck Farms arugula roast leg of lamb, Cretan pilaf and a local tomatoes, cucumber and feta salad. Sweet tooths nibbled on a gelato trio—olive oil, red wine and chocolate—as well as a bourbon-and-almond wedding cake. Late night partygoers snacked on mini gyros and fries. 
MOST MEMORABLE MOMENT
"The dance floor was full, the music was blasting and I was dancing with my wife," Strauss recalls. "I couldn't believe that she was finally my wife. In a crowd of over 450 people, it felt like it was just she and I swaying back and forth." 
The Details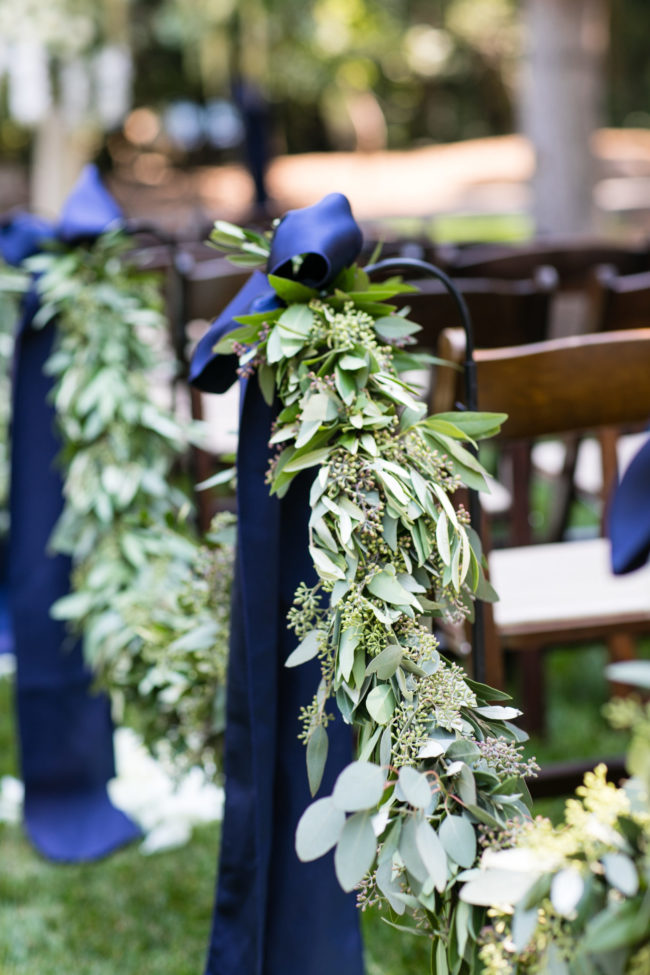 Photography: Sparkle Photography | @sparkle_illuminating
Wedding planner: Soiree Productions  | @soireeproductions
Catering: Culinary Crafts | @culinarycrafts
Site: Private Residence, Holladay
Flowers: The Art Floral | @theartfloral
Rentals: Diamond Rental | @diamondeventandtent
Rings: AAA Jewelers | @aaajewelers
Invitations: Ann Elizabeth Print Studio | @annelizabethprintstudio
Gown: The Brides' Shop | @thebridesshop
Suits: Beckett and Robb | @beckettrobb
Bridesmaids' gowns: Off White Bridal | @offwhitebride
DJ: Disc Connections |
Videography: Kale Fitch | @kalefitchfilms
Officiant: Metropolitan Ignat